Official site of PGA member, Craig Czerniejewski.
Craig Czerniejewski is a Wisconsin golfer and official member of the Professional Golfers' Association of America. He is also the Clubhouse Supervisor and Head Golf Professional at Washington County Golf Course Golf in Hartford Wisconsin, offering personal and group lessons for golfers of all ages and all skill levels.
With several years as a Titleist Fitting Specialist for the entire southern Wisconsin area, Craig also offers his club fitting expertise to refine your golfing adventure.

With a cut down set of his father's clubs, Craig Czerniejewski started hitting golf balls in the playground adjacent to his childhood home in Oak Creek, Wisconsin at the age of eleven. Unknown to Craig, what started as an adolescent pastime, would develop into a lifelong passion and well-loved career in the game of golf.

At twelve years of age, Craig started taking lessons with instructor, Matt Bencriscutto. For the next two years, Matt helped expand Craig's golfing aptitude, encouraging him to compete in local Park and Recreational junior events and preparing him for his upcoming high school golf endeavors.

Craig soon found that Varsity golf at Saint Thomas More High School in St. Francis, Wisconsin would be his next outlet for this passion. He also found David Rasmussen, an accomplished golf instructor that Craig still seeks the instruction of to this day. The next four years of Craig's high school life surrounded him with tournaments, trophies and a strengthened thirst to continue this golfing adventure.

More to come!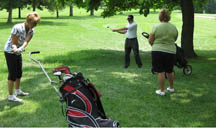 If you have questions, or would like more information about scheduling a lesson with Craig, just email, call or stop in!
Lesson options, pricing and availability coming soon! Please check back soon for updates! Until then, check out our Facebook page Facebook page.

Image Gallery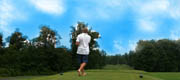 Craig is awesome... and we have the pictures to prove it!
Here is a collection of photos from various competitions, tournaments and outings.

Coming soon!
Video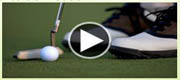 There's a lot of golf information out there; it's nearly impossible to remember it all! So here are some video tips to help you maintain your game between lessons!
Merchandise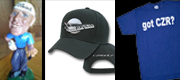 Got CZR? No? Well, you can!

CZRgolf.com Hats, "Got CZR?" T-shirts, Craig bobbleheads, and more! Just think, you could be wearing CZRgolf.com merchandise just like the cool kids do!" Coming soon!